Coleus
Regular price
$0.00
Sale price
$144.99
Unit price
per
Presale Price 20% Off > Product stock available February 14, 2023
Sold out
RETURN AND WARRANTY POLICY
Description

Professional mechanical keyboard with RGB backlit, designed especially for Mac users and connects with up to five devices at once -- wired and/or wirelessly. Compact, portable 75%, 84-key design features Apple layout and preprogrammed Mac hot keys. Low profile key switches with actuation distance close to your laptop but more. True full-key NKRO design for quick, accurate response when multiple keys are pressed simultaneously.

Multi-system compatibility – built for Apple devices and compatible with all leading operating systems – macOS, Windows, Android, Linux, iOS. Choose your input mode and switch at will – Mac or PC.  Connect up to five devices via USB, RF 2.4 GHz dongle, and Bluetooth to increase productivity.  Powered by internal LiPO battery. Type C detachable nylon USB cable.

Program up to 10 macros. Cord manager keeps your desktop neat. Wear-resistant,  Step profile PBT keycaps are superior to ABS – high performance with a delicate touch. Long-lasting dye sublimation legends. Durable plastic housing with Aluminum top housing.

In the Coleus Series, you'll enjoy:


Dedicated Apple hot keys for increased productivity
Triple-mode interface (USB, Bluetooth, RF)
Low profile design, perfect match with laptop
Emoji table hot key
Dual OS support (macOS and Windows)
Macro keys
Wombat REX 2.0 high speed RF wireless transmission

Minimalist aesthetic, consistent with Apple desktop design. Updated features, functionality, and layout Apple users expect. Increased productivity for work, home, and on-the-go.
Technical Specifications

Compatibility with Windows 8/10/11, macOS 11/12/13, Linux, Android, iOS
84-key US layout
With one

Media Wheel

on the Right hand side for Volume control, programmable
Triple interface support Bluetooth 5.0, RF2.4GHz and USB 2.0 communication
BLE, Bluetooth 5.0 ready
Support REX 2.0 "RF EXtremely fast" proprietary protocol design <learn more>
Ready for WB Pouch Software <learn more>
Mechanical Switches with 50M Key life
Power rating @50mA 5VDC in USB mode
Powered by built-in 1000 mAH LiPO rechargeable battery
With 1.8m long, detachable USB cable with Velcro
RGB-backlit, Good wear-resistance PBT keycaps
Dye-sublimation legends
With Noise and Vibration absorption mat
Factory pre-lube stabilizers
Light weight and compact form factor design
10 Macros available for programming
Suitable for Typing, Portable and Gaming
Keyboard Weight: 0.8kg(1.36lb)
Product Dimensions

12.4"(31.5cm) W x 6.1"(15.5cm) D x 1.10"(2.8cm) H
What's in the box?

Keyboard
USB Type C cable
Type A RF dongle
Type A - C adaptor
Type C - A adaptor
User manual
WB Pouch

WB Pouch software is designed to assist you in programming your new keyboard.  The software allows you to create useful shortcuts, add emoji keys, create custom hot keys for specific software (ex. Zoom, Final Cut Pro), and adjust keyboard backlighting effects (on certain models). Updates and Firmware changes and much more! Dedicated keys can be assigned as 1) macro, 2) shortcut, 3) emoji, or 4) multimedia key.

*software not supported on PINE STANDARD/OAK STANDARD/ASPEN PRO

Fast Shipping

Easy Returns

Secure Payments

Support 24/7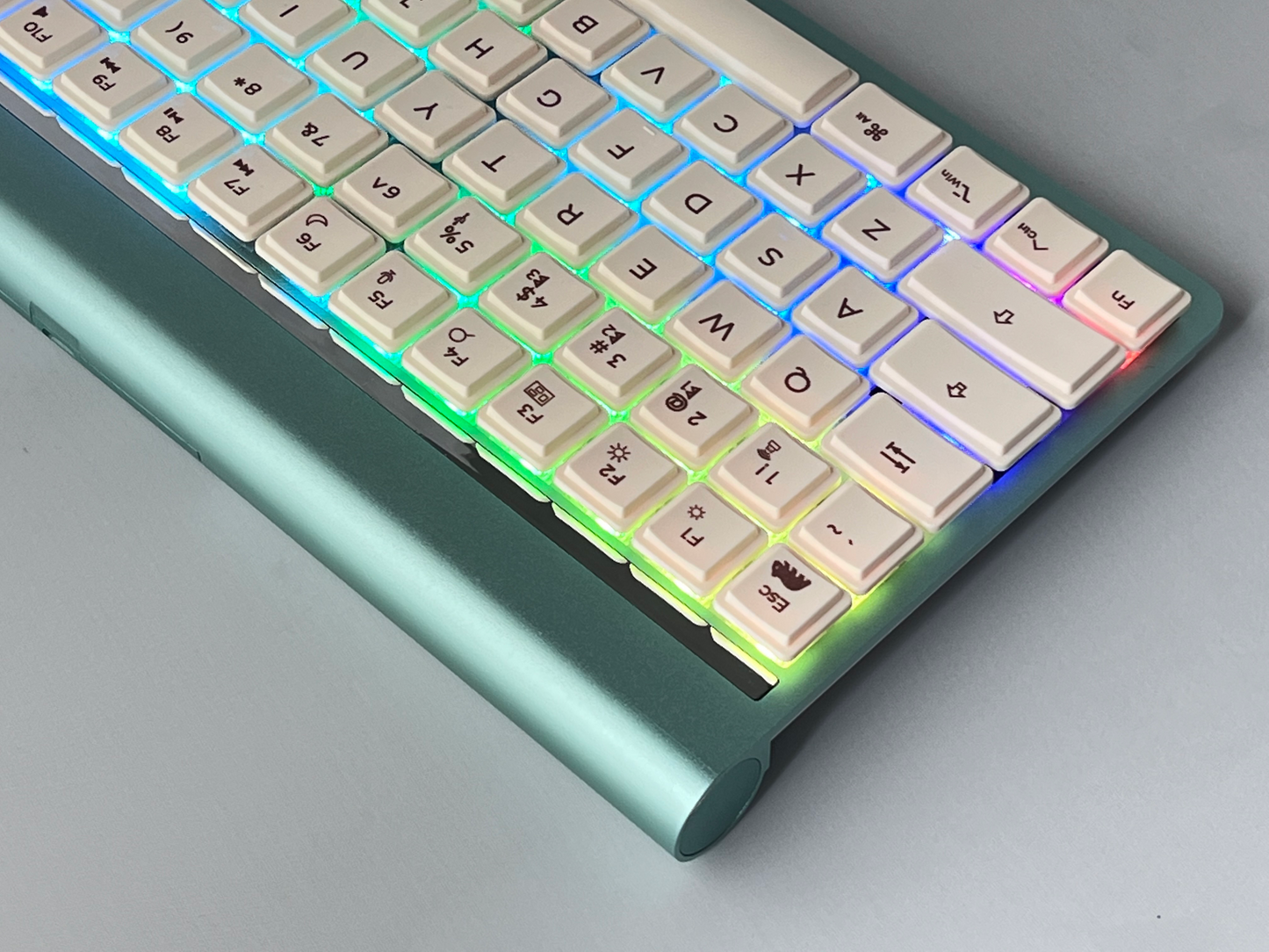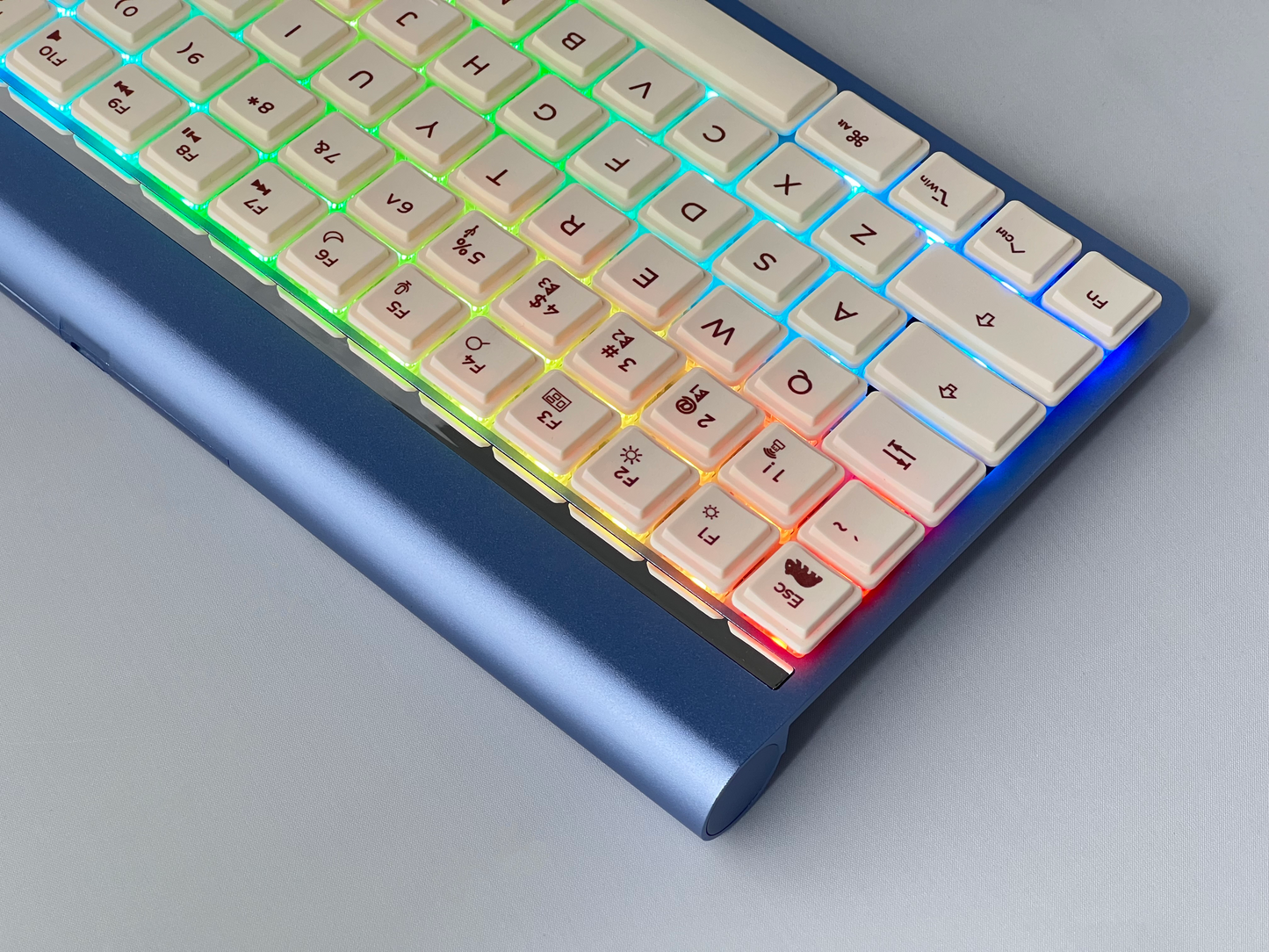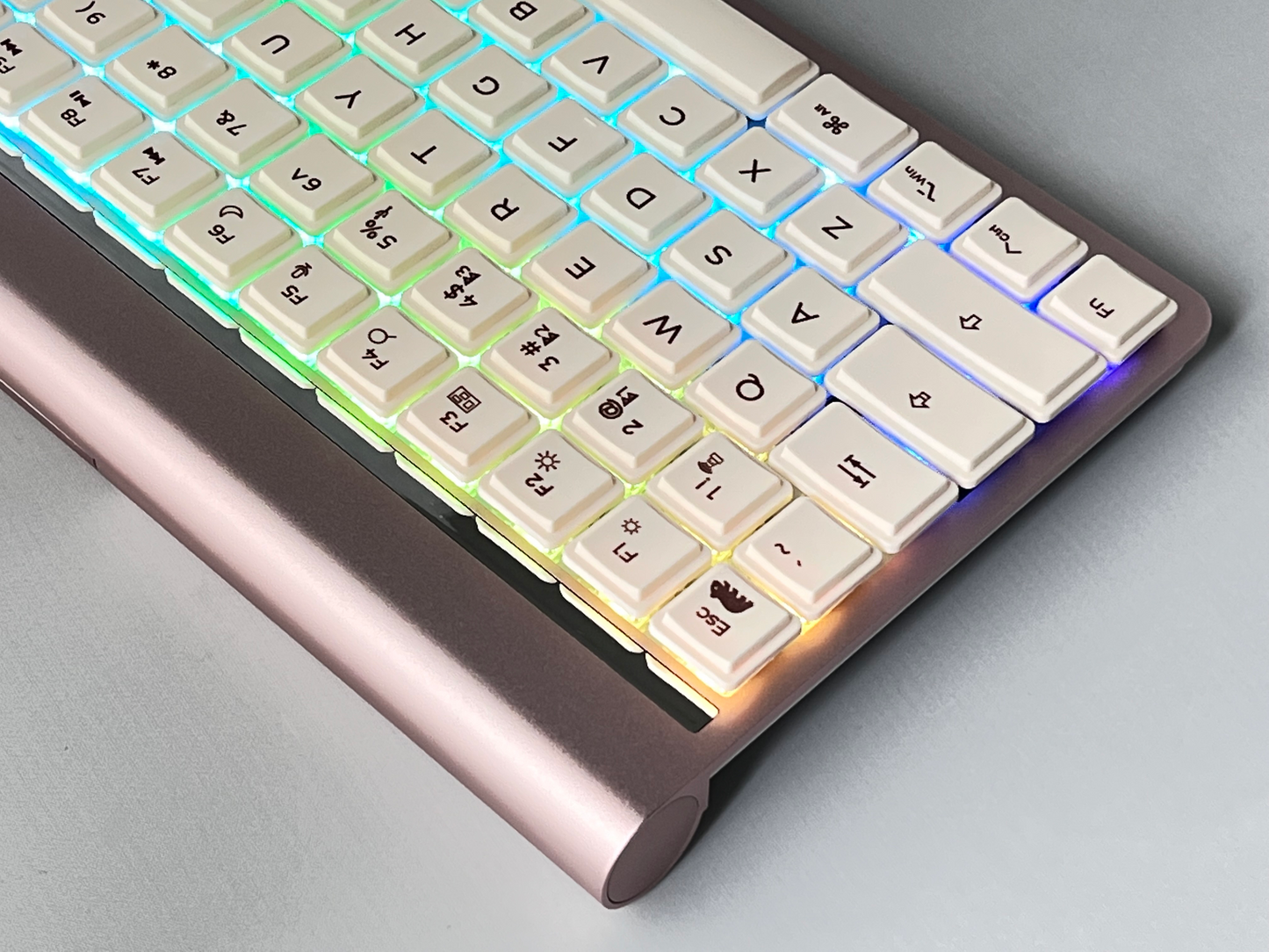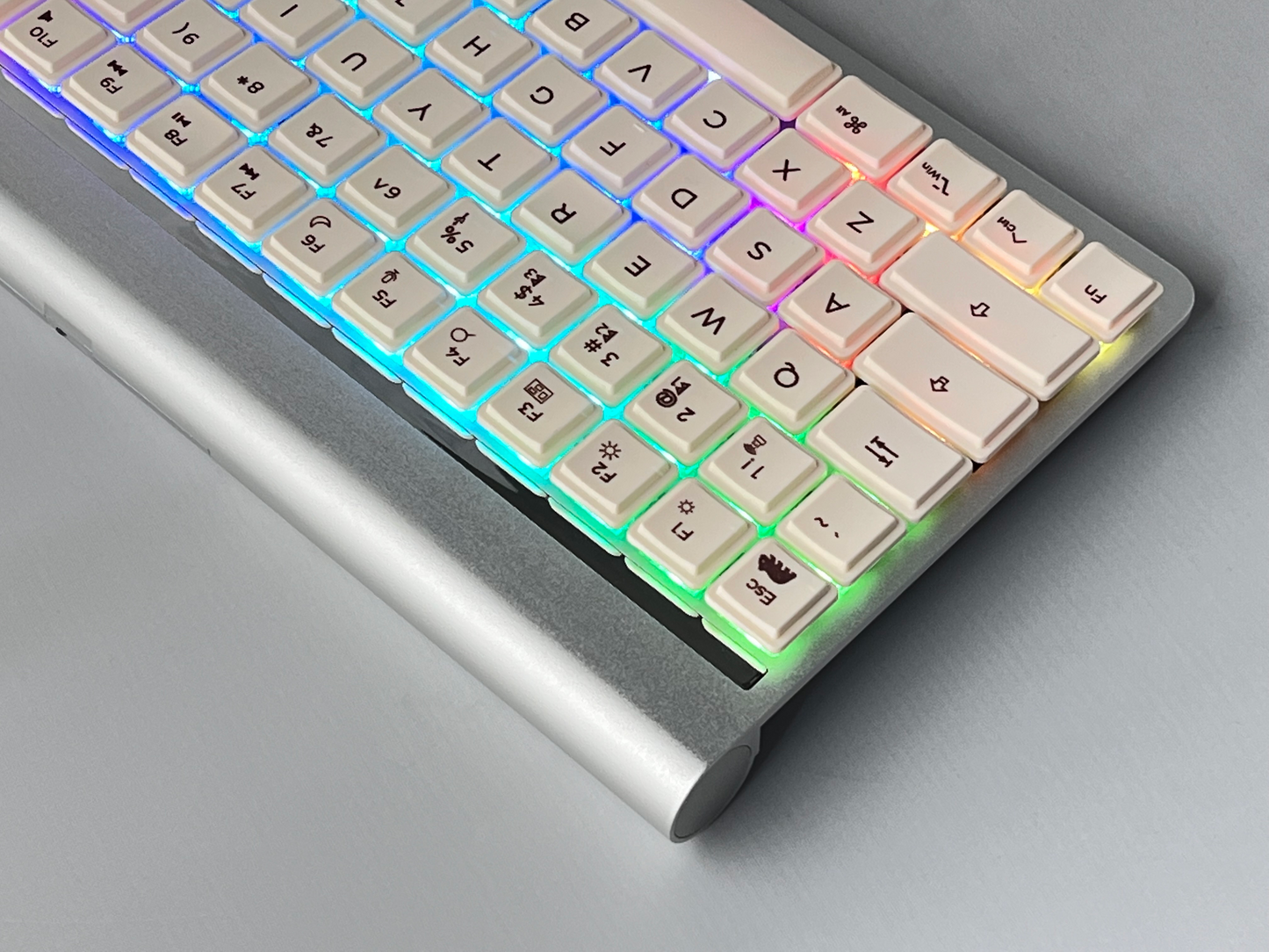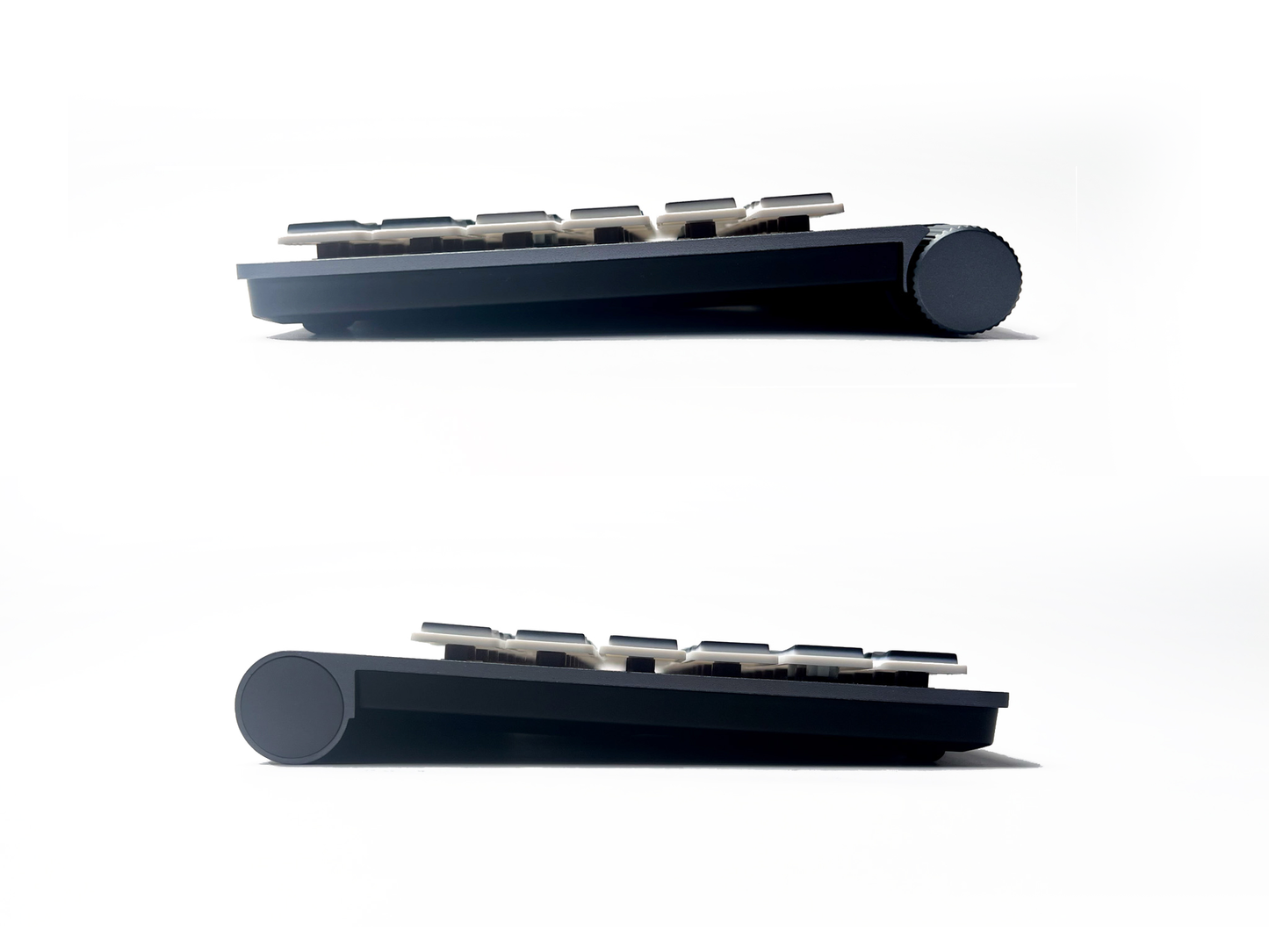 Key Features
hot key for switching keyboard layout for MAC/WIN OS
Calls up operating system's emoji popup table for emoji selection
Calls up the macOS menu bar
Increase and decrease screen brightness
*Works only with a Notebook and All-in-One PC
*
Learn More
Toggles segregation and aggregation of all open windows
Invokes the voice dictation feature on your Mac desktop or laptop
Enables the Do Not Disturb function on macOS

*require macOS Big Sur or higher
*require setup in macOS
Play, pause, mute, increase volume, decrease volume, and go to next track of audio and video files
Switches current operating system language
Keyboard correctly registers all keys pressed simultaneously, regardless of how many keys are pressed or held down at once
Selected keys support macro programming to execute scripted actions
Captures and saves image of current screen
Invokes the operating system's calculator

*require setup in Operating System
Invokes the operating system's calendar

*require setup in Operating System
Calls up default browser according to system preferences
allows users to easily change the switches using a switch puller
*
Learn More
Proprietary wireless protocol over 2.4GHz RF that increases transmission speed
*
Learn More
Proprietary feature whereby a complete key code activation cycle (set - value - break) is repeatedly activated by a key being pressed
*
Learn More